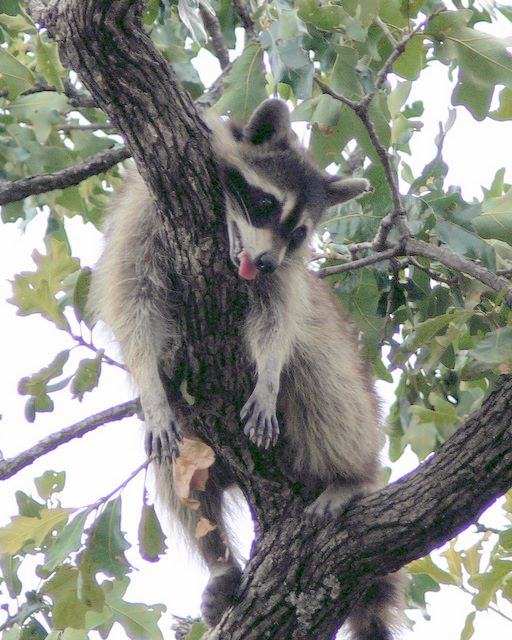 Oh this poor raccoon, this is just horrible…
You know it's too hot when you see an animal having such a hard time in the heat.
I took this photo a few days ago and poor mama raccoon was so hot! So when is the relief from this heat coming? We still have a week of triple digits. Relief can't get here soon enough!