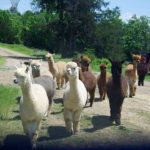 Big congratulations are in order to David and Tiffany Christensen, Sand Creek Farm, on the purchase of the remaining top notch show quality alpacas from our ranch. After 15 wonderful years of raising alpacas, Dave and I are now retiring.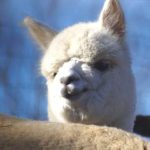 All of our alpacas were such a big part of our hearts and lives so it's going to be hard not having them here with us. However, I think what I will miss most is the mothers with their newborn babies. Most alpacas are very loving and caring when they have a baby. There were so many tender moments… a lot of good memories. Now I will miss their smiling faces when I look out my window.
We still have a few horses and we are selling them too. If anyone is interested in our horses just call or email.
We sold our alpacas but we are still here if anyone has questions about raising and breeding these wonderful animals. We're happy to answer any questions you may have! 🙂