Thank you everyone for the birthday wishes. So far I'm having a wonderful alpaca birthday. We had two beautiful baby girls in one day!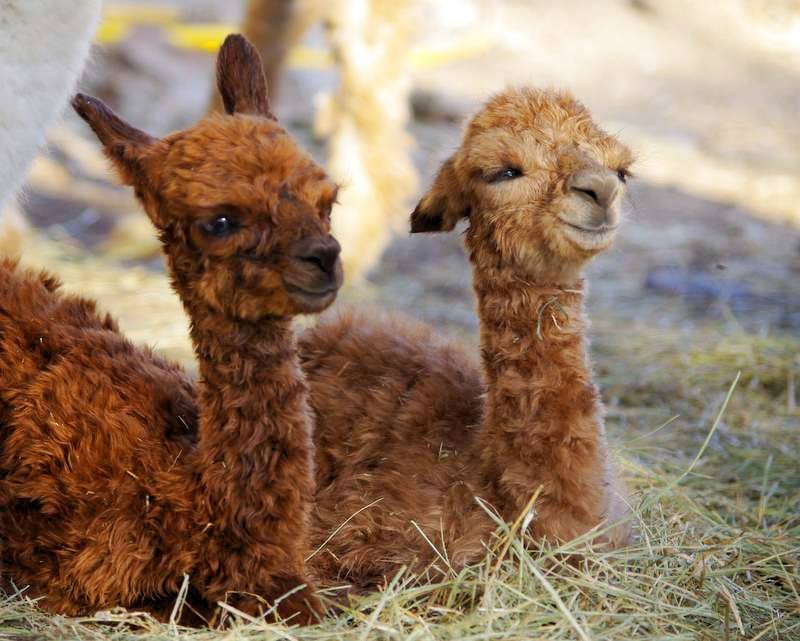 These two gorgeous crias arrived yesterday afternoon. I've been busy making sure they're getting along ok.
The little girl on the left is Calendar Girl and Giacomo's cria… she's awesome! The other little girl is Diva and Riccardo's cria… another awesome little lady!!!
I think today is going to be a busy one. We have 8 more pregnant ladies in that pen. They're all humming a lot and acting like they all want to have their babies today. I hope they give me a break for my birthday but if not then you know where I'll be. Actually I couldn't think of a better way to spend my birthday! 🙂